In this episode I catch up with Dr Sebastian Runbinzstein-Dunlop, a fellow Broome Doc who has an interest in Eye stuff.  Seb is rare in that he has actually been in a remote situation where he has done decompressive lateral canthotomy to save an eye.  So here we chat about the types of scenarios, symptoms his approach to Eye Trauma and how exactly one might do this procedure.
Download the podcast HERE or check for it in your podcast subscription app.
If you are keen to see how it is done – check out this from Drs Siamak Moayedi and Sam Lemkin from the Uni of Maryland:
CLICK HERE FOR YOUTUBE demonstration video from the Baltimore crew.
Oh, the reference for the ultrasonographic "guitar pick sign" is from Canadian Journ EM in 2011 – Theoret et al.
Hope this saves you a bit of anxiety and somebody's vision one day.  Good luck,  Casey.
PS:  In a curious coincidence – less than 24 hours after we recorded this podcast Dr Seb was confronted with his second solo canthotomy!
The FOAMed Gods do work in mysterious ways!
Shows a medial orbital blowout fracture, proptosis and a definite guitar-pick shape to the globe.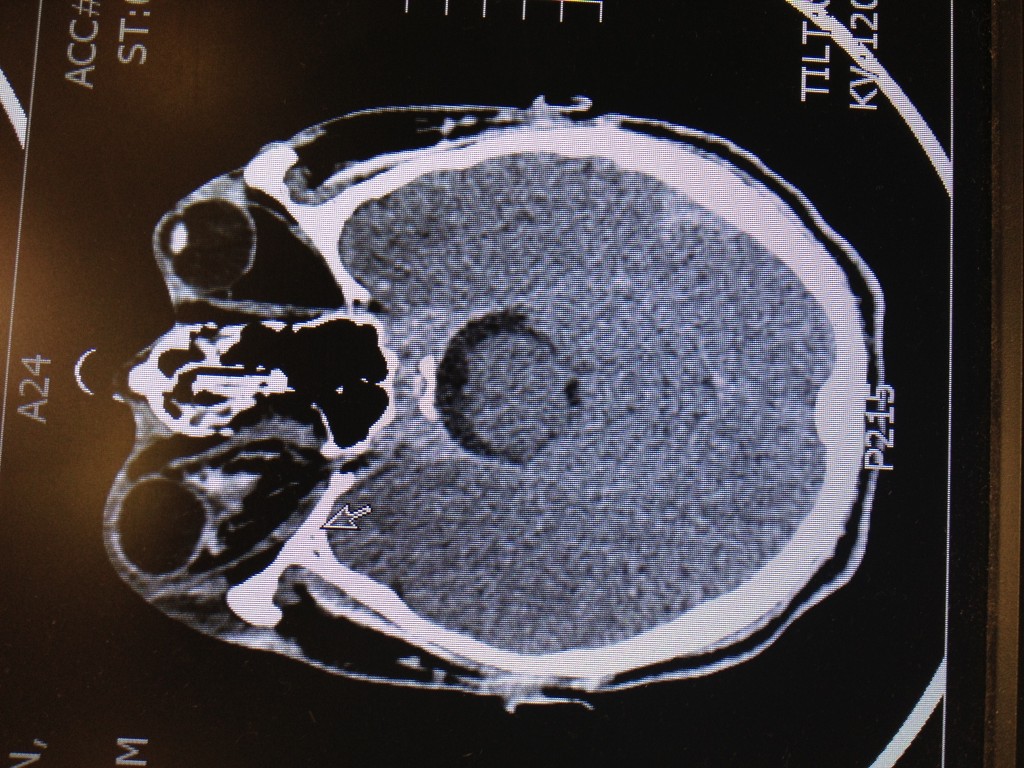 This work, unless otherwise expressly stated, is licensed under a Creative Commons Attribution-NonCommercial-ShareAlike 3.0 Unported License.